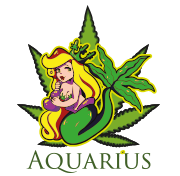 Aquarius (Jan. 20 – Feb.18)
A full moon will move into the area of life that deals with your place in the world. The world is in quarantine and many are working remotely. You could see some changes in your career this month or have the desire to attach a daily activity with making the world better. Mercury will move into the area of fun and play.
End your busy days with Death Star to help you melt into deep relaxation.
---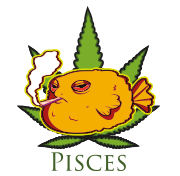 Pisces (Feb. 19 – Mar. 20)
Venus will go retrograde this month allowing you to think deeply about your current relationships. It is best to avoid getting into a new romantic relationship, but rekindling past relationships could be beneficial. The full moon on the 7th will enter your area of spirituality suggesting that you make some adjustments here. How can you make this time of mandatory quarantine more meaningful?
Red Dragon is a potent strain providing feelings of excitement and happiness.
---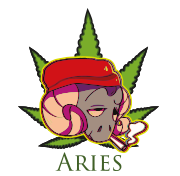 Aries (Mar. 21 – Apr. 19)
The full moon will be beaming on the 7th of the month in the area of your shadow house. Suppressed issues can be dealt with in a conscious way. If quarantine has brought about some distress, then this is an opportunity to release it and let go. Because the moon is shining in the area of joint finances, you could be seeing changes in your partner's finances or someone may want to invest in your ideas.
Bring back the optimism and enjoy some stress-free family time with 9 Pound Hammer for its anxiety-relieving high.
---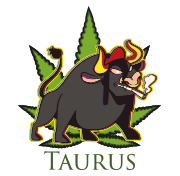 Taurus (Apr. 20 – May 20)
Happy birthday! The full moon's light is taking place in the area of your relationships on the 7th of the month. Make sure there is an equal exchange of give and take. Venus, your ruler, will also go retrograde this month affecting your personal values and material possessions. Make sure to remember all of the abundance you have and be grateful.
Keep the peace at home with family with Headband to help you relax and relieve some tension.
---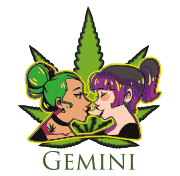 Gemini (May 21 – Jun. 20)
Happy birthday! Venus, Saturn and Jupiter will all go retrograde this month causing you to reflect a lot on work, relationships and your faith. Going with the flow will be the most beneficial for you. The full moon on the 7th will radiate in the area of your daily routines and you may find yourself contemplating if you need to make some changes here especially during this time of isolation and social distancing.
Super Silver Haze will ease the racing thoughts taking you down into the body for calm energy.
---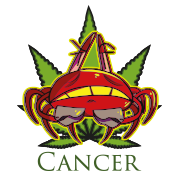 Cancer (Jun. 21 – Jul. 22)
On the 7th, there is a full moon in your area of creativity, fun and romance. What can you do to be more creative while staying at home? The moon is shining its light here asking you to adapt to change. Being in this time of quarantine, the cosmic energies are aligned for you to start a business if that's something you are interested in. Maybe even a family business. Between the 13th and 14th Venus is going retrograde and will put attention on your past relationships and old beliefs about your finances.
Allow yourself extended relaxation and ease stress with White Widow.
---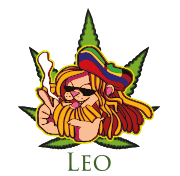 Leo (Jul. 23 – Aug. 22)
This month Venus, Saturn and Jupiter will go retrograde meaning we will have to be extremely flexible in our work, relationships and faith. On the 7th, a full moon will shine in the area of home and family life. This is a good time to declutter, spend quality time with family members, and do home projects. You can really find alignment during this time of quarantine and staying home by using that abundant creative Leo energy.
Tropical tasting Pineapple Express takes your mind to a creative place that'll give you a perfect pick-me-up.
---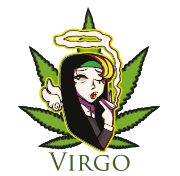 Virgo (Aug. 23 – Sep. 22)
Luckily Virgo energy is intelligent and adaptable because you will need that energy to ride this upcoming wave when Venus, Saturn and Jupiter all go retrograde this month. The full moon on the 7th is shining in the area of thinking and communication. This is a good time to think deeply and positively.
Blue Cheese is an extremely relaxing indica-dominant strain for easing physical discomfort while also allowing you to check off tasks on your to-do list or relaxing inside with family all day.
---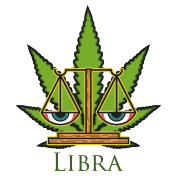 Libra (Sep. 23 – Oct. 22)
Your planet ruler, Venus will be going retrograde this month along with Saturn and Jupiter. This is a good time to reflect on your relationships and your behavior. The moon will be full on the 7th this month shining light on your personal values. Make sure to focus on and be grateful for home and family and the things you have instead of what you don't have yet.
Jack Herer is a lively strain helping you remain relaxed yet social.
---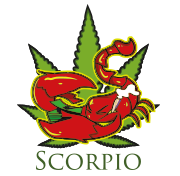 Scorpio (Oct. 23 – Nov. 21)
This month will be cosmically intense, but you Scorpios handle this energy well. You will experience a form a transformation in the areas of finances, relationships and power issues. The full moon on the 7th will fuel your natural investigative skills but try to avoid getting washed away in drama.
If you've been feeling irritation from the mandated shelter-in-place order, let Trainwreck lift your mood and help you recover from the frustrations that are sure to occur this month.
---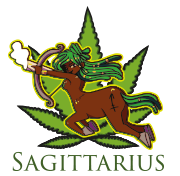 Sagittarius (Nov. 22 – Dec. 21)
The Venus, Saturn and Jupiter retrogrades happening this month are telling you to reflect on your work, relationships and faith. Reacting to external circumstances will put you several steps back. We are in quarantine and this is a good time to work on projects that were put aside. You'll receive some good insights if you put your focus here.
You need Bubba Kush to prepare yourself for the enhanced creative effects to come.
---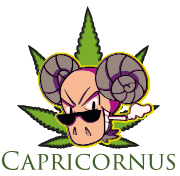 Capricorn (Dec. 22 – Jan. 19)
Venus is the planet of attraction and it will be going retrograde this month. If you've been using a lot of force to bring something into your life, this is a good time to let go and allow it to come to you. Quarantining and social distancing is forcing patience in work areas, so this is an excellent time to release stress and focus on family.
Boost your mood with Chernobyl to help you float away from restricting situations.