Your Monthly Marijuana Horoscopes For April 2020!
---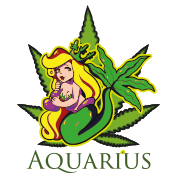 Aquarius (Jan. 20 – Feb.18)
On the 8th, a full moon is posted in your 9th house of higher learning. A light is being shown on what you can do to add more meaning to your life. What you are doing right now to strengthen your immune system can be locked into your subconscious resulting in progressive health shifts. On the 12th, Mercury joins the Sun in your 3rd house of networking, studying and teaching.
Social, yet detached Aquarius would enjoy Tropic Heat for its serene and gentle buzz.
---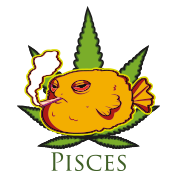 Pisces (Feb. 19 – Mar. 20)
Mindfulness of disinfecting your spaces and social distancing will stand true for an extended period of time. On the 4th of the month, Venus enters the 4th house of home and family. This is a good time for cooking nourishing meals and being comfortable. Mars is in your 12th house all month, so be aware of any release you need to do. Exercising and any kind of movement is good for releasing pent up Mars energy making you feel lighter and better.
Sunset Sherbet will melt mental and physical stress taking you from agitated to chill.
---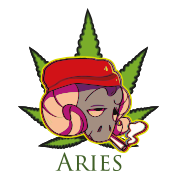 Aries (Mar. 21 – Apr. 19)
On the 8th of the month, a full moon will shine in your 7th house of relationships. You can see progress in the way you communicate. It could also be a time for an awareness of the way you've been behaving within your relationships. Neptune is in Pisces while we are in the current midst of a global health crisis. This means we are given the opportunity to work with compassion and connectedness. Focus on what is already working in your favor.
Stress-relieving, "end-of-the-day-strain" Granddaddy Purple will relax your body and mind taking you straight to dreamland.
---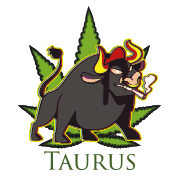 Taurus (Apr. 20 – May 20)
Just as physical hygiene is vital to health it's important to remember emotional cleanliness. Be aware of dumping fear and panic onto others at this time especially. The full moon will shine in your 6th house on the 8th bringing more awareness to your health and what your physical body needs. This is a good time to start a new exercise routine or healthier eating habits. If you are over-indulging, it's time to bring it into balance.
Tropical aroma Maui Waui is a good daytime strain that'll give you the energy and inspiration to go out and take charge of the day.
---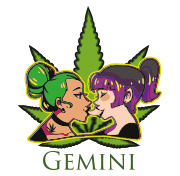 Gemini (May 21 – Jun. 10)
On the 4th of the month, Venus will enter your sign. It's an opportunity to do something pampering. Paying attention to the smaller daily details of diet, activity, and consumption is how you can positively contribute to the bigger health picture. This is a good time to boost up positive affirmations and think well of yourself. On the 20th, the Sun enters your 12th house of spirituality. Release what isn't serving you and what is burdening on your soul so you will be light as air during your upcoming birthday.
White Rhino is an ultra-relaxing and calming Indica strain for relieving anxiety and pain.
---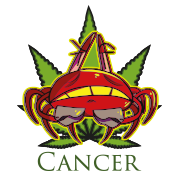 Cancer (Jun. 21 – Jul. 22)
Deep clean your environment in order to maintain mental cleanliness and personal control. Enjoy being alone while also being connecting with everything. On the 8th, the full moon enters your 4th house of family and home. You could be making changes in your home or changes within your family may occur. You can be productive while working from home. On the 20th, the Sun will move into your 11th house, bringing new beginnings in friendships and organizations you belong to.
Afghan Kush is a sedative strain helping you to relax and give an overall feeling of happiness.
---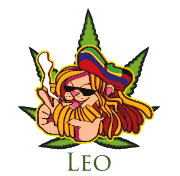 Leo (Jul. 23 – Aug. 22)
Venus enters the 11th house of dreams and wishes on the 4th of the month. This is an opportunity for you to think about what you want for yourself and humanity and what you are willing to contribute to making that happen. Social distancing makes for a good opportunity to find your online tribe. Venus in the 11th house can bring new friends and social connections. This is a team and collaboration energy that helps brings progress to the planet.
You need Blue Dream to help you think positively and boost your mood.
---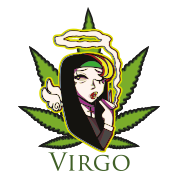 Virgo (Aug. 23 – Sep. 22)
On the 4th, Venus will enter your 10th house. Venus has to do with love, value and money. The 10th house has to do with what you are known for-typically your career. Are you loving what you're doing? Look for the benefits in this area. Use this time of quarantine to develop a workspace pod where you can exchange information and resources. Mars is in your 6th house all month making it a good time for physical exercise and building muscle.
End the day with Skywalker to help relax your muscles and melt into a deep sleep.
---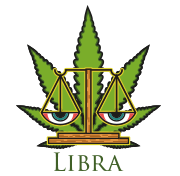 Libra (Sep. 23 – Oct. 22)
How can you utilize and give your gifts to the world during self-isolation? Your ruler, Venus will go into the 9th house making it a good time to meet people from other countries or someone of a very different culture from yours. The utilization of the internet and technology can help you expand in a big way here. On the 12th, Mercury comes into your relationship house making it a good time for communication in your personal and business relationships.
Slurricane is an indica-dominant strain providing a sense of coziness that is necessary during a global quarantine.
---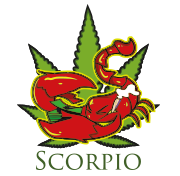 Scorpio (Oct. 23 – Nov. 21)
Saturn has entered Aquarius which is showing us how to establish clear boundaries with all people and respecting others especially in regards to our health and hygiene. On the 8th, a full moon will shine in your 12th house of issues you may have swept under the rug. The awareness of these issues can come in your dreams. On the 12th, Mercury will be in your 6th house of health and well-being. It's a good time for learning about new ways of healing yourself and others.
Tension-relieving Original Glue will relax your body and ease anxious moments.
---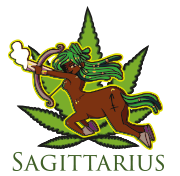 Sagittarius (Nov. 22 – Dec. 21)
Saturn has entered Aquarius making it a good time to deal with your own health issues. Solitude can feel comfortable for you and how you connect with others may change. On the 4th, Venus comes into your 7th house of relationships. Think dating apps… Venus is happy here and brings new love and romance or peace and harmony into existing relationships. On the 20th, the Sun will move into the 6th house of work and health. This area of physical health is an opportunity for a new regime, diet and mindset.
Keeping situations light is what you prefer and Ugorg will provide the giggles and relaxation you need.
---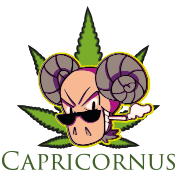 Capricorn (Dec. 22 – Jan. 19)
On the 4th, Venus comes into your 6th house of health and work. Good news can come relating to this area. Disciplining yourself and boosting your health routines is supported and healthy habits can stick around much longer at this time. Hone in on your health. Take your vitamins. Boost your immune system and keep a safe distance from people.
Venus also wants you to love and appreciate your physical body. Ease racing thoughts and feel uplifted with Sour Headstash.