---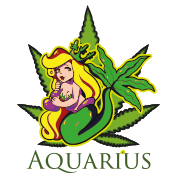 Aquarius (Jan. 20 – Feb.18)
A year of changes is in store for 2020 Aquarius including a Uranus retrograde in August! Aquarius season is always at the beginning of the year. Continue to operate in your freedom energy, but keep it structured throughout the year. This month you are valuing solitude especially since there are a lot of moving parts going on. Don't let feelings of uncertainty put a damper on close relationships and continue to return to the present moment. If you use your energy correctly, you can achieve some romantic goals which will also lift some stress.
THIS MONTHS STRAIN: This month you could benefit from the sedative-like Indica Hindu Kush. It'll help you get deeply relaxed while relieving feelings of depression and anxiety that can arise this month.
---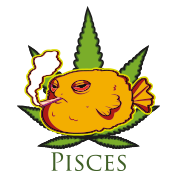 Pisces (Feb. 19 – Mar. 20)
Happy New Year Pisces! Neptune, your ruler is in your sign all year and you can dream big, but Saturn and Capricorn energy at the start of 2020 is making you take action behind them. In January, you're desiring some opulence, but you'll have to make some sacrifices to get it. Don't succumb to feelings of lack and be kind to yourself. Participating in competitive sports or activities will end up helping you at work and you will also decide if you want to buckle down harder or seek other job opportunities.
THIS MONTHS STRAIN: One way you can do this is to focus on health and Northern Lights is a strain that can assist you with a feeling of well-being. It's an Indica dominant strain, so indulge in the evenings.
---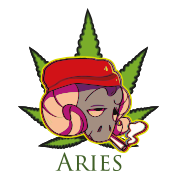 Aries (Mar. 21 – Apr. 19)
Happy New Year Aries! Get ready for a new perspective on world travel this year. If you plan an international trip in early summer expect to gain very rich and valuable experiences. You could feel a tug and pull between your personal goals and the desires of a loved one starting off this year. Be in total acceptance of what is and use that data accordingly moving forward. This month is a good time to work on or finish projects you've started. Doing this will bring real progress to your goals.
THIS MONTHS STRAIN: Pineapple Express will make you feel social yet productive to complete them.
---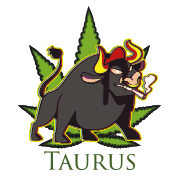 Taurus (Apr. 20 – May 20)
Welcome to 2020 Taurus! You desire to be on your natural frequency of comfort and pleasure this year so you'll be working and rearranging your life to get it. Expect to see the fruits of your labor around the time the sun enters your sign in March-April. To start off, someone may remove the doubts and fears you've been having about security. In January, accept where you are, know where you want to be and move in that direction step by step. After you do this, you will have the extra energy to fulfill your domestic goals.
THIS MONTHS STRAIN: You may enjoy Girl Scout Cookies, a strain that'll ease the mental and physical tension with some giggles and introspection.
---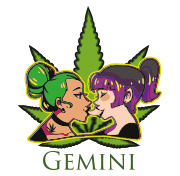 Gemini (May 21 – Jun. 10)
Happy New Year Gemini! Three Mercury retrogrades are happening in water signs this year, so you'll especially be dealing with heavier communication issues since Mercury is your ruler. This month, check your state of being to make sure you aren't concerned about the wrong things. If you are, it's negatively impacting your income. Start off this year by trimming your short term goals list and choose the ones that reflect your priorities for better effectiveness. Get clear on issues you may be having with your career and don't try to grab at every opportunity.
THIS MONTHS STRAIN: Set up a brainstorming session with some friends and Cherry Diesel that'll have you feeling social and clear-headed on what to do next.
---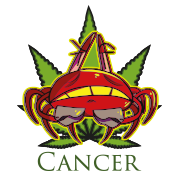 Cancer (Jun. 21 – Jul. 22)
New beginnings are happening for you in 2020 Cancer! For starters, your hard work will be recognized this month, but know that the journey is not over. This year begins with a lunar eclipse and since you are ruled by the moon, make yourself prime concern this year. A shift in perspective as you enter a new career-related or public role will help with upcoming learning curves in January. Others will test your nerves this month and this is a time to rise above pettiness and be the bigger person so that those relationships will thrive. The insights that'll be coming to you this month will help you achieve financial goals.
THIS MONTHS STRAIN: NYC Diesel will keep you feeling uplifted and creative.
---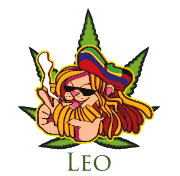 Leo (Jul. 23 – Aug. 22)
Welcome to 2020 Leo! The sun, your ruler, is starting in Capricorn and you will notice your responsible approach to things this year. This month, there's lots of work to do, but you're ready for a getaway. Don't go into vacay mode just yet. Responsibilities must be prioritized. Because of your desire to relax, you'll be tempted to make moves that'll make you happy in the short term, but this is not the way to go. Properly handling some intense moments that'll pop up this month will give you a boost of energy and improve your image to close ones.
THIS MONTHS STRAIN: Stay focused on long term benefits and let Blue Dream help you along the way. Its effects begin with keen attention and motivation then end with a relaxed and calm effect.
---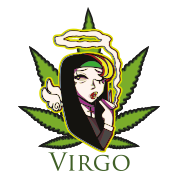 Virgo (Aug. 23 – Sep. 22)
Happy New Year Virgo! Mercury, your ruler, is in Capricorn at the top of this year, so your mind and your body should be a top priority all year. This month, harmony is needed at home, and you will create win-wins with mindful negotiation. How you relate to others this month can help you set up foundations that'll bring you long-term success and help you feel more in control. If you are trying to reach some charitable goals, there is extra favorable energy to complete them.
THIS MONTHS STRAIN: The brightly colored Fruity Pebbles OG will increase your attraction power, physical energy and awareness
---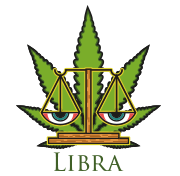 Libra (Sep. 23 – Oct. 22)
Venus is your ruler and is starting 2020 off in the sign of Aquarius. Expect to see themes of cooperation and supporting a meaningful cause this year. In January, an opportunity can be presented to you that is related to your purpose, but you have to act fast. You may also have to let go of someone or a situation to open up space for this opportunity. This is a time for social progress whether that be gaining higher caliber friends or deeper bonds with the ones you already have.
THIS MONTHS STRAIN: Your air quality will bring rewards in these areas and Sour Diesel can bring out a chatty side that'll remove social anxiety.
---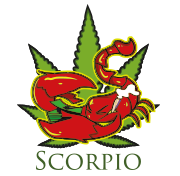 Scorpio (Oct. 23 – Nov. 21)
Happy New Year Scorpio! Mars is in your sign to kick off 2020 and you are feeling confident. With your co-ruler Pluto being in Capricorn right now, you're unstoppable. Stay in this energy as long as you can this year to see huge transformations! Negotiations are happening around you this month, especially at work. Make sure deals are going in your favor by using the honey instead of the vinegar approach. If you are needing some time to figure things out, take it. Don't act unless you are sure and communicate any uncertainty you may be having. It's important to balance your time between children and work. If you don't have children, spend time with young family members or even get in touch with your own inner child.
THIS MONTHS STRAIN: Sweet and fruity Gelato is a strain that will heighten your senses making your interactions with others super interesting.
---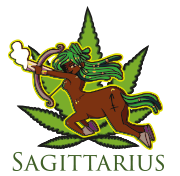 Sagittarius (Nov. 22 – Dec. 21)
Welcome to 2020 Sagittarius! Jupiter is your planetary ruler and it entered Capricorn in December, so cosmic and material gifts are coming to you through your actions. Especially ones that will bring long-term success. This month, there's an opportunity to take a fun trip nearby, but your funds may be saying otherwise. If you really want to go, the means will come if you take action. Things may not be fully going your way, but you have exactly what you need to get what you want. Your resources can bring you big benefits. Any "losses" that may be occurring are not signs of what's to come. This is also a good time to gain some higher knowledge about an aspect of your career, spirituality or personality.
THIS MONTHS STRAIN: Lemon Skunk is mentally engaging resulting in boosted energy and creativity to help you get through the ups and downs this month.
---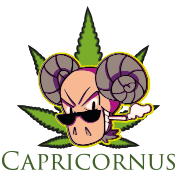 Capricorn (Dec. 22 – Jan. 19)
Several planets are occupying your sign at the start of 2020 so you can hit the ground running. Take advantage because Saturn will go retrograde in May causing you to reflect on past actions and possibly having some do-overs to make things a little more stable. This month, put your best foot forward by looking and presenting yourself at your best because your earning potential is depending on it. The activities you decide to participate in should reflect your integrity and not your current circumstances. Going about this properly will boost your confidence which will bring major progress to your goals.
THIS MONTHS STRAIN: Mocha scented Gorilla Glue can help with stress, anxiety, and depression that may arise this season.